Look at the following picture. How many squares do you see in this image?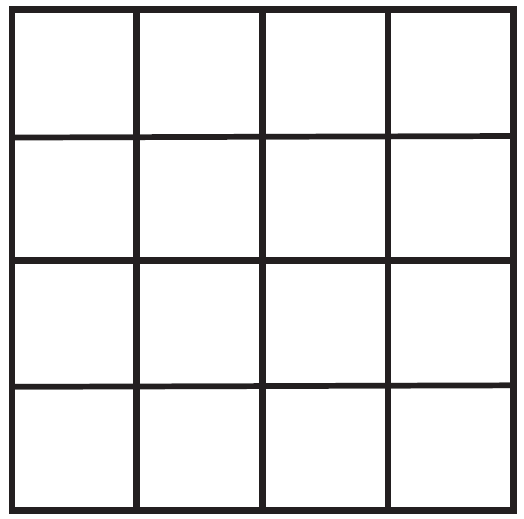 If you took the time to try to solve this puzzle, there's a chance that you didn't get the same answer as I did my first time with this activity. The question is, who's right? If we sit down together and come up with two different answers, am I right or are you? To a certain extent, the answer doesn't matter. It's a puzzle. But at the same time, why is it that one of us has to be right? The question clearly states, "how many squares do you SEE in this image?" From my perspective, with my knowledge and background, I can't really be wrong and neither can you. Just because we don't see it the same way, doesn't mean that our view isn't valid or accurate, all it means is that it's different. As we try to help students be creative and curious, we need to look at the questions we ask, what we ask them to do, and how we ask them to think. If there's only one answer and it's the "right" one, students will always be searching for that "one" rather than thinking differently and exploring options.
In his new book, Imagine: How Creativity Works, author Jonah Lehrer suggests that,
Like most skills, creativity is best learned by doing. Kids don't learn how to be creative by sitting in lectures about the creative process, or getting history lessons on American innovation. Rather, they learn how to be creative by creating things, by flexing their own imagination.
What about in your classroom? Does everything have right answers or do you allow for students to "see" things differently? Are students able to flex their imaginations and make their own sense of the world?
By the way, the "correct" answer for the above puzzle is 30. However, if you got a different number, you're not wrong.
---
For more about creativity, see the following: